Lifting Jack for
Railway Vehicles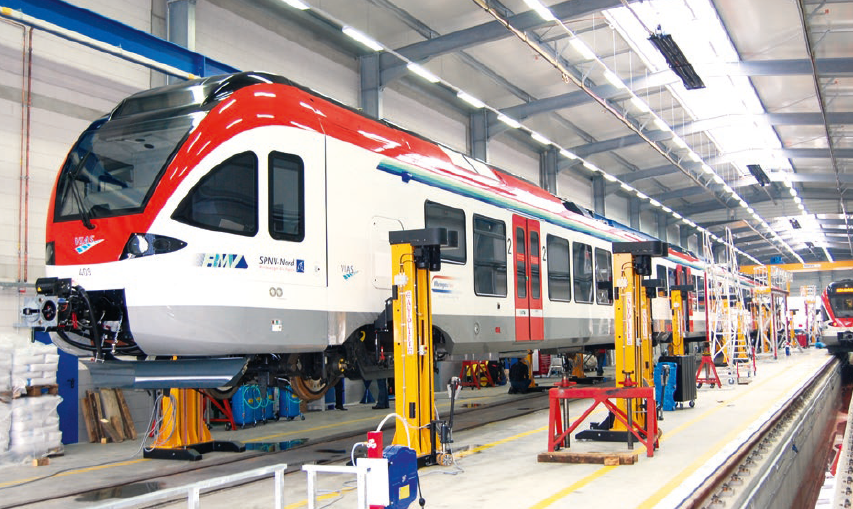 MOBILE LIFTING JACK FOR TRAMS AND LOCOMOTIVE
Lifting jacks with this load are generally used for trams, metros and small wagons.
4 to 48 jacks combinable
With fixed or adjustable anvil
Via running gear and light-weight construction highly mobile (also available without running gear for fixed mounting)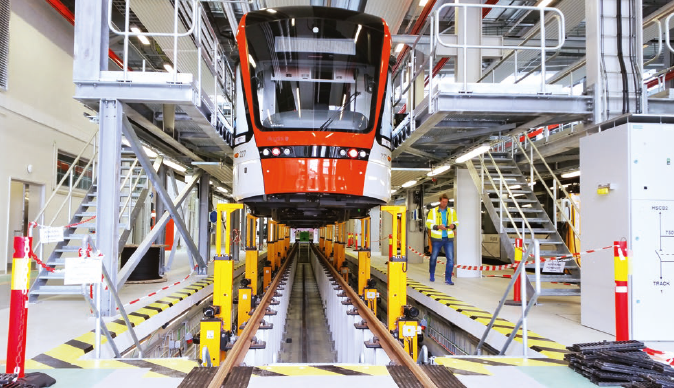 UNDERFLOOR LIFTING SYSTEM
Underfloor Lifting System is a tool that serves to lift the trainset means toward the vertical and is a type of fix. Underfloor Lifting System can lift the unit vehicle on the body.
Inground Lifting Stands (Combined)
Inground Lifting Stands (Electromechanical Or Hydraulic)
Inground Lifting Stands (Telescopic)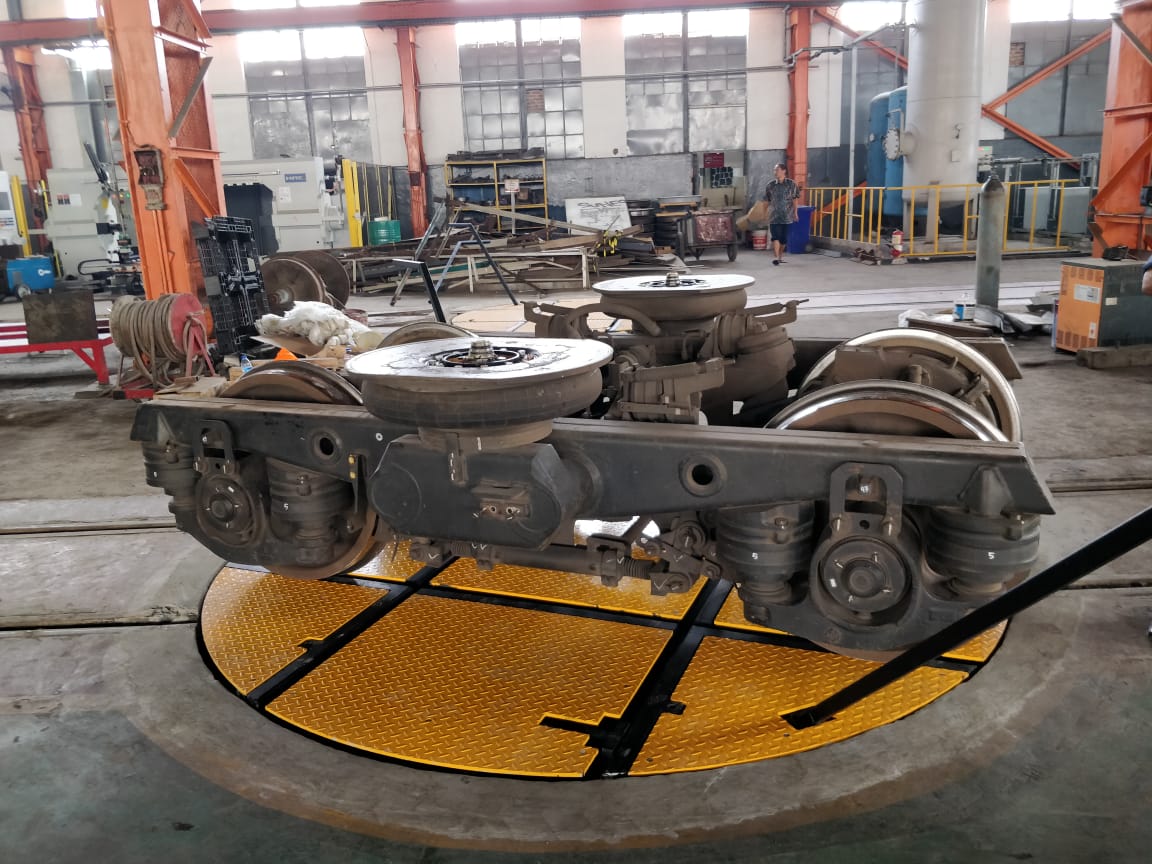 BOGIE TURN TABLE
Turntables serve to rotate bogies or wheels in order to movement bogies and wheels from one track to another track by turning the device in the desired direction.
Optional
Wireless control (wireless operation and control via secure and safe industry standard wireless system). The jacks will be controlled and operated wireless. Only a power cable necessary Master/Slave System (one control panel on each side of the rails that communicate wireless or with one control cable. Therefore, none or only one control cable is crossing the rails. Furthermore due to 2 control panels available a system can be split into 2 independent subsystems. Battery powered Lifting. In combination with a wireless control a completely cable free system is possible. No cable canals in the depot anymore and complete flexibility of use.