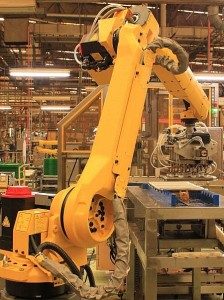 Kayaba Indonesia (KYBI), a subsidiaries of Astra Otoparts group has been our manufacturer of oil dampers/railway shock absorbers for more than a decade.
KYBI has broad industry experience and a worldwide reputation for reliable and long-life products, meeting the needs of even highly customized applications.
Shock absorber main function is increasing passenger comfort but they also are an important safety element.
KYBI railway shock absorbers are made exclusively for the Indonesian railway.
Custom designed specifically for Indonesian rail application in the most cost-effective manner possible, every shock absorber is tested before it leaves the factory to meet ISO 9001:2000 certification.